Updated on March 28, 2020







This website documents a Paratheatre medium of group ritual dynamics developed by
Antero Alli combining methods of physical theatre, vocalization, and standing meditation
to access the autonomous forces of the Internal landscape as movement resources.
This visceral, somatic process mirrors Carl Jung's active imagination for making the
Unconscious, conscious. Between 1977 and 2019, this group work was explored in
non-performance oriented asocial Labs until any given group reached proficiency
in this medium and then, performance vehicles were developed and staged.

-- Click this for video documents of these performances and Labs --

NOTE: after Autumn Equinox 2019, all Labs and Performances
were discontinued ending a 42-year era of ParaTheatrical ReSearch.

---

~ DOCUMENTATION; 1970 to 2019 ~
EVOLUTION OF THIS PARATHEATRE MEDIUM, VIDEO DOCUMENTS,
WORKBOOK, LAB THEMES & RITUAL JOURNALS, PRODUCTION HISTORY,
INTERVIEWS & PODCASTS, TESTIMONIALS, ESSAYS & ARTICLES


---

EVOLUTION OF THIS PARATHEATRE MEDIUM
Early training and chronology of turning points (1970-2019)

VIDEO DOCUMENTS (1991-2018) & REVIEWS
Exploring performance & non-performance modes

"TOWARDS AN ARCHEOLOGY OF THE SOUL"
Paratheatre workbook by Antero Alli & Friends

RITUAL LAB THEMES & LAB REPORTS
Paratheatre group work (1977-2019)

PRODUCTION HISTORY
Performances staged between 1975 and 2018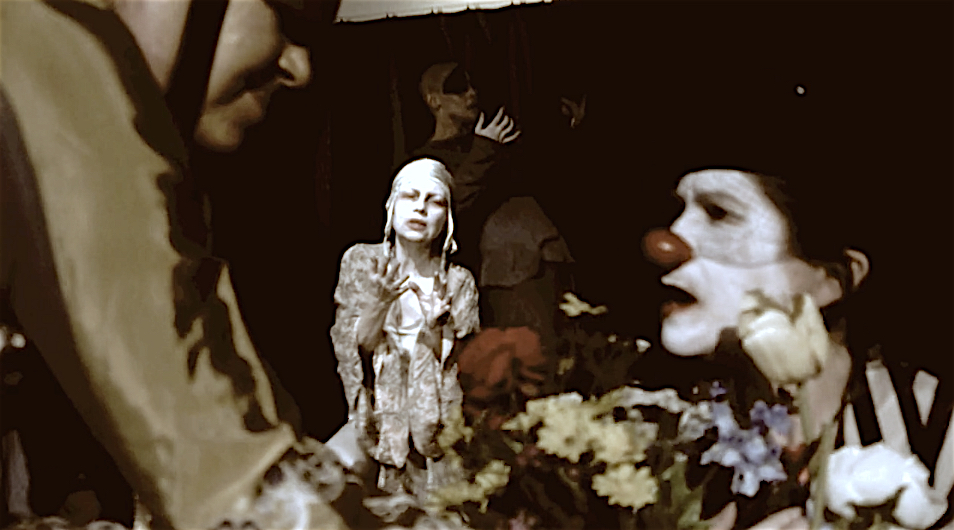 "A Turbulence of Muses" (Dec. 2016; Portland; click image for info)


IMPACT STORIES
Testimonials from past participants

PARTICIPANT LIST (1977 - 2019)
A partial list of those who have done this work

INTERVIEWS & PODCASTS
On various facets of paratheatre

ESSAYS & ARTICLES
On Paratheatre and related topics



---

Director Bios, On Paratheatre Facilitation,
Muses Dialogue, Manifesto, F.A.Q.


---




DIRECTOR BIOS & HISTORY OF THIS WORK
Sylvi Alli, Music director & Vocal training
Antero Alli, Artistic director & Paratheatre training

ON PARATHEATRE FACILITATION
Tips and Guidelines for the Ritual Facilitator

NOTES ON THE MUSES DIALOGUE
Pearls and Perils of Courting the Muses

STATE OF EMERGENCE: Parts 1-5
Paratheatre Manifesto by Antero Alli

F.A.Q.
Paratheatre - What is it?

---

FUTURE WORKS FROM ANTERO AND SYLVI
SITE MAP, PARATHEATRICAL LINKS, CONTACTS


---




"Soror Mystica" (December 2017 in Portland) click image for info


ANTERO AND SYLVI ---> FUTURE WORKS
All projects & products posted at verticalpool.com




paratheatre sites -- intermedia performers -- dreaming cultures



---
© 1977 - 2019. All rights reserved.
ParaTheatrical ReSearch/Antero Alli
No part of this website, in part or in whole, may be reproduced, transmitted,
or utilized, in any form or by any means, electronic or mechanical, including
photocopying, recording, or by any information storage and retrieval system,
without permission in writing from the owner, except for brief quotations
in critical articles, books and reviews (see contact point below).

---

CONTACT POINT
Correspondence to Antero Alli at:
verticalsource@gmail.com