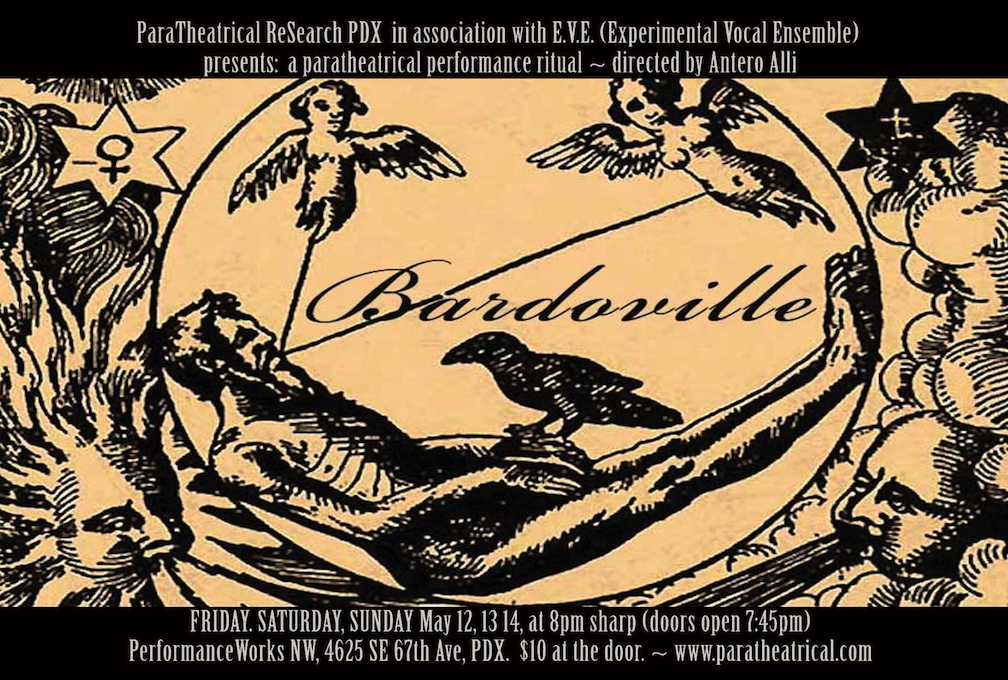 In BARDOVILLE a drunken poet is on a roll, churning out
a steady torrent of poems, unleashing a swarm
of memories, spirits, demons, angels.


---

FEATURING
ANTERO ALLI, MEMORIE EDEN, WES MARTUSEWICZ,
HANK PETERSON, WENDY ALLEGAERT, STARLETTE NITE,
MAPLE HOLMES, VIX VIXEN, and CIBYL KAVAN.
With RANDAL S. SLAGER as The Poet.

Vocal creations by SYLVI ALLI and E.V.E.
Text, C. BUKOWSKI. Produced by PARATHEATRICAL RESEARCH PDX.
Ritual design/theatrical direction by ANTERO ALLI


"The Book of Jane" a Film by Antero Alli
BENEFIT FILM SCREENING FOR "BARDOVILLE"
Friday March 24th at 7pm. Clinton Street Theater
2522 SE Clinton St., PDX. $8.00 admission.
Click this for details


---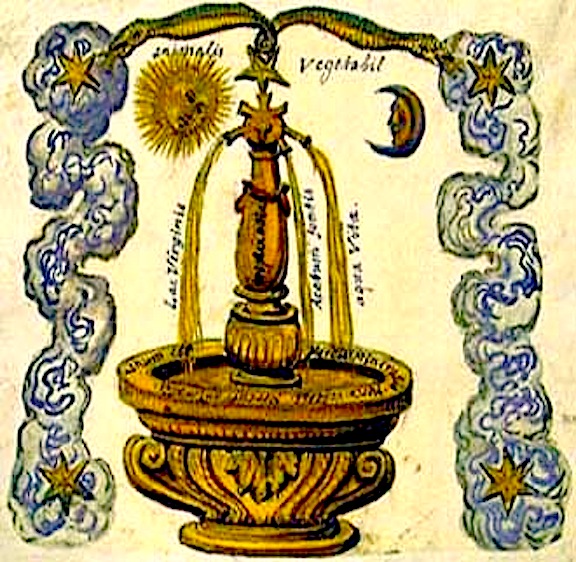 Click this for the process behind this production.


ParaTheatrical ReSearch PDX is dedicated to an insurrection of
the poetic imagination through an intermedia treatment of physical
theatre, music, song, poetry, and film.  Antero Alli, artistic director

E.V.E. (Experimental Vocal Ensemble) is a women's ensemble devoted
to the exploration of a range of musical influences through vocal
experimentation and improvisation. Sylvi Alli, musical director.