NOT A PERFORMANCE; NOT A SHOW
This is a paratheatre demo.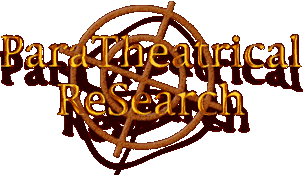 paratheatre demonstration
with director, Antero Alli & Participants

Thursday Jan. 23rd ~ 7:30pm sharp
Finnish Brotherhood Hall (upstairs)
1970 Chestnut (off University Ave) in Berkeley
Seating limited to 30. First come, first served.
Doors open at 7:15pm. $5-10. donation (at the door).


---

Paratheatre; a physically rigorous approach to liberating the Body's innate sources of power, grace, emotion, imagery, and transformation. Primarily a private, non-performance medium, paratheatre has proven useful to actors, performers, dancers, singers, and non-performers who are ready to build greater integrity in their work and/or their daily lives, while stretching their playing fields of talent and creative skill-sets.


In this rare public presentation, Antero Alli discusses the basic methods of a paratheatre medium he designed combining techniques of physical theatre, dance, Zazen, and embodied voice work to access and express the internal landscape. These paratheatre methods will be demonstrated (not performed) by Sylvi Alli, Alaska Yamada, Michael Curran, Nathan Rosquist, Krystal Willis, Brian Livingston, and Luciano Rios. Antero and the group will field questions after the demonstration.

---
ANTERO ALLI wrote and directed numerous experimental theatre works between 1975 and 2005. His paratheatre work began in 1977 and is documented in his book, "Towards an Archeology of the Soul" (Vertical Pool, 2003), in four videos, and by Nicoletta Isar, Professor at the Institute of Art History, Copenhagen University. Doing paratheatre has also inspired Alli to write and direct a series of underground feature films (since 1993) including "The Greater Circulation" (2005; 93 min) a critically acclaimed cinematic treatment of poet Rainer Maria Rilke's "Requiem for a Friend" and "The Invisible Forest" (2008; 111 min) a docufiction exploring the radical ideas of French Surrealist playwright, Antonin Artaud. Antero conducts paratheatre labs each year in Berkeley California where he resides.





---

paratheatre links

---





"dreambody/earthbody" (2012; 80 min. dvd) click above for details


ParaTheatrical ReSearch - core members & core values
paratheatre f.a.q. and paratheatre-related articles

Antero interviewed on paratheatre processes