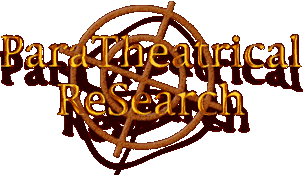 2-Faced Clowns?!
A ParaTheatrical ReSearch Lab - 10 Weeks
10 Sundays: Feb. 5 - April 9, 7:30pm-10pm plus six rehearsal sessions.
Performances: May 12, 13 & 14 @ PerformanceWorks NW, PDX
Directed by Antero Alli. Vocal training with Sylvi Alli.(Note: this Lab now in progress)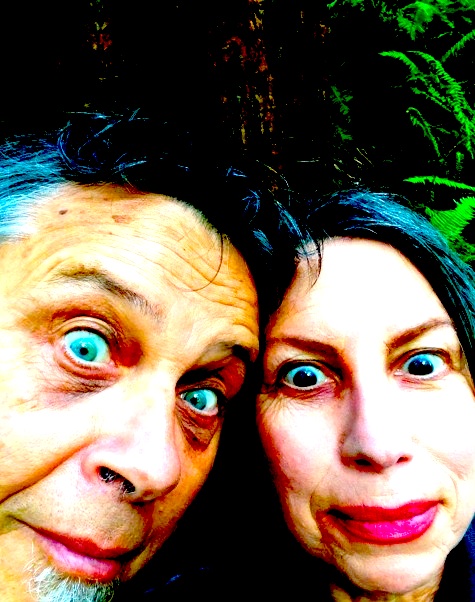 Sourcing hypocrisy as a resource
for movement, voice, characterization, and performance.

The word "hypocrisy" commonly carries negative social connotations felt as displeasure or annoyance when we contradict ourselves or when our politicians, friends, and parents contradict themselves; saying this but doing that, meaning this but saying that. What we call hypocrisy may actually be a social misinterpretation of the innately contradictory nature of being human. Are you strong enough to be weak? Are you smart enough to confess ignorance? Are you right enough to be wrong? Independent enough to be dependent? Good enough to be bad? Embracing these contraries, we come alive in the pulsating heart of our human contradictions. - Antero Alli



---
LAB INTENT, SCHEDULES, CONTACTS, PARTICIPANT LIST

---
LAB Intent - from RITUAL into THEATRE
The 2-Faced Clowns Lab explores (the often difficult) exposure of personal and collective hypocrisy that can, with enough self-compassion, heal our relationship with the Personal and Collective Shadow (our repressed and projected negatives). Paratheatre methods will be applied to access, embody, and express this shadow work in movement, vocal creations, and 2-Faced Clown characterizations. For the first six weeks, these processes will be explored in a non-performance spirit of self-discovery. Over the final four weeks, we will develop these characters towards the creation of a new experimental theatre work, "Bardoville", conceived and directed by Antero with music by Sylvi and E.V.E.

Rehearsal & Performance Schedule
After this 10-week Lab, we rehearse four more Sunday nights (April 16 through May 7th)
plus two additional rehearsals (Wed & Thurs. May 10 & 11, 3pm to 6pm). Three peformances
of "Bardoville" are scheduled for Fri/Sat/Sun nights May 12, 13, & 14 at PerformanceWorks NW.

CONTACTS
Antero Alli, call 503-299-4064 leave a message
or e-mail: antero@paratheatrical.com


PARTICIPANTS
ANTERO ALLI, SYLVI ALLI, MEMORIE EDEN, WES MARTUSEWICZ,
HANK PETERSON, WENDY ALLEGAERT, STARLETTE NITE,
MAPLE HOLMES, MICHAELA, and CIBYL KAVAN



---
Antero Alli is founder/director of ParaTheatrical ReSearch (since 1977), a dynamic somatic discipline that combines methods of physical theatre, dance, voice, and Zazen to access and express the internal landscape (documented in Antero's book, "Towards an Archeology of the Soul"and three dvds ("Orphans of Delirium" , "A Turbulence of Muses" and "dreambody/earthbody"). Antero has also written and directed numerous experimental theatre productions and underground feature films. His symbolist ritual, "A Turbulence of Muses" premiered at PerformanceWorks NW, Portland OR in early December 2016.


Sylvi Alli is an accomplished singer, composer, musician and musical director of ParaTheatrical ReSearch. Her embodied voice work is deeply influenced by paratheatrical processes she has participated in since 1996. Sylvi has produced multiple CDs of her original music and songs including soundtracks for Antero's films, many of which she also acted in. Recently she performed as "Rimbaud, the dream ego" in "A Turbulence of Muses". Sylvi is musical director of E.V.E., an women's experimental vocal ensemble.

Click this for more on Antero and Sylvi