---
FROM RITUAL TO THEATRE

---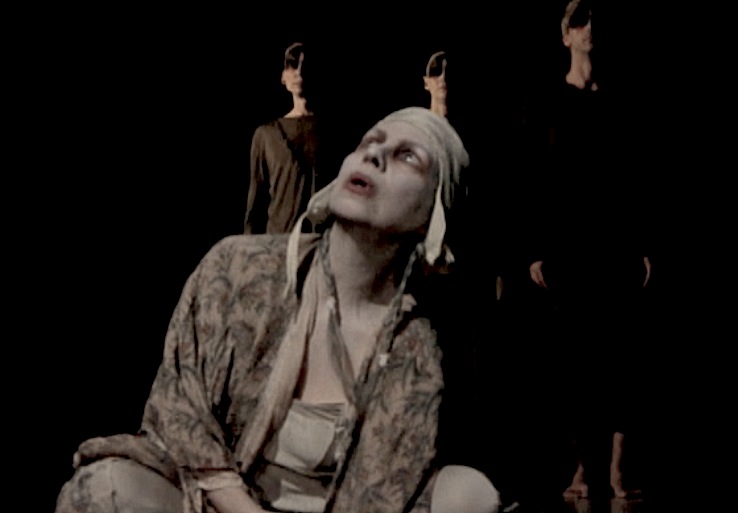 "A Turbulence of Muses" (December 2016 performance)
click above for production information

As of Jan. 2017, Zero Labs (entry level work) will no longer be offered.
Weekend Training Intensives (Sat/Sun; 6 hours each day) are periodically
scheduled for new participants with the option of continuing in Paratheatre
Labs (10-16 weeks) to develop new experimental theatre works.
Training Intensives, Labs, Performances in Portland, Oregon.
Antero Alli, Artistic Director; Sylvi Alli, Music Director
antero@paratheatrical.com and 503-299-4064


PODCAST (Jan.26, 2017)
Antero Discusses the Transformative Influence
of Paratheatre and its Application in Performance
by Andrieh Vitimus and Jason M. Colwell



---
The 2-Faced Clowns Lab
10 Sundays; Feb. 5 - April 9

---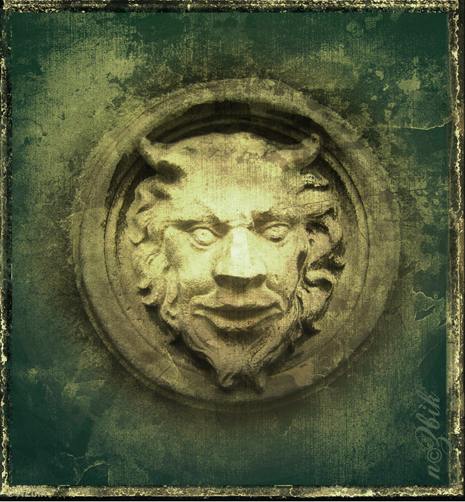 The 2-Faced Clowns Lab
10 Sunday Nights, Feb. 5th - April 9th
Click above image for details

The sometimes difficult exposure of personal and collective hypocrisy can,
with self-compassion, heal our relationship with the Personal and Collective
Shadow (our repressed negatives). Paratheatre training will be introduced
towards embodying and expressing this shadow work through presence,
movement, and dynamic comic characters. NOTE: This lab now full.

---
"Dreambody/Earthbody"
A Paratheatre Video Document by Antero Alli
Saturday April 8 at 3pm

---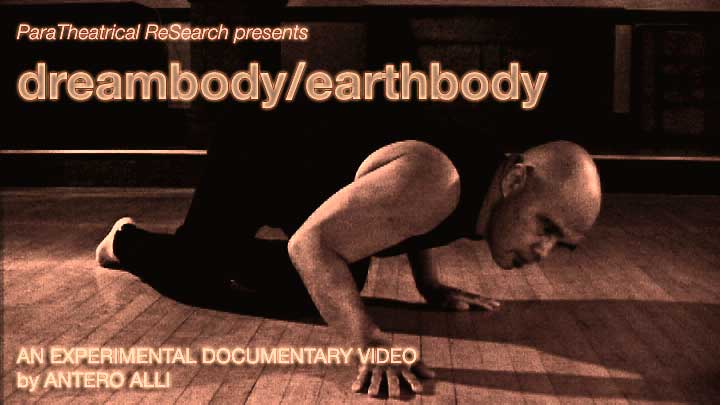 Saturday April 8th at 3pm
Portland Underground Film Festival
Clinton Street Theater, 2522 SE Clinton, Portland OR
$5-8. suggested donation. Filmmaker in person.

Seven individuals prepare and execute a ritual choreography of movements
recalled from their nocturnal dreams. This process bypasses dream analysis
in favor of tapping the personal and collective Unconscious as a wellspring
of creative force unleashed in motion, form, presence, and sound.

~ CLICK ABOVE FOR MORE DETAILS ~



---
"BARDOVILLE"
A PARATHEATRICAL PERFORMANCE RITUAL
Fri/Sat/Sunday May 12-14; 8pm

---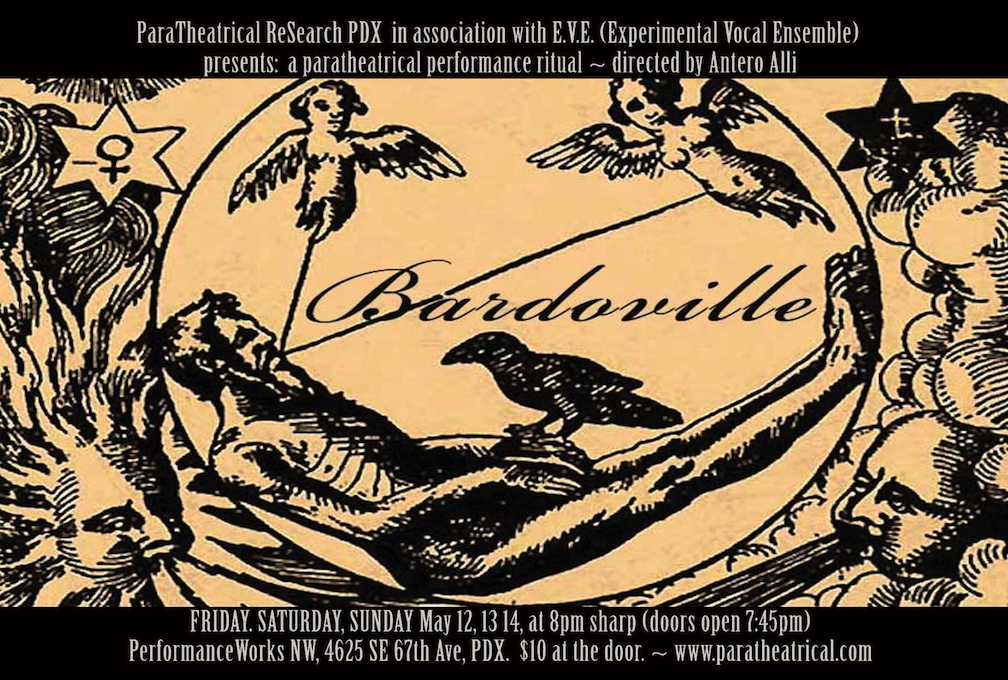 ~ CLICK ABOVE FOR MORE DETAILS ~




---
ANCESTORS' LAB/Ritual Camp
5 Sunday Nights July 9-Aug 6, 7:15pm to 10:15pm (indoors)
Mon/Tues/Wed. Aug 7-9 (camping in the Columbia River Gorge)

---
Click above image for more details



---
ParaTheatrical ReSearch Video Documents
"dreambody/earthbody" and "A TURBULENCE OF MUSES"
WATCH THEM FOR FREE - in their entirety - click the images below

---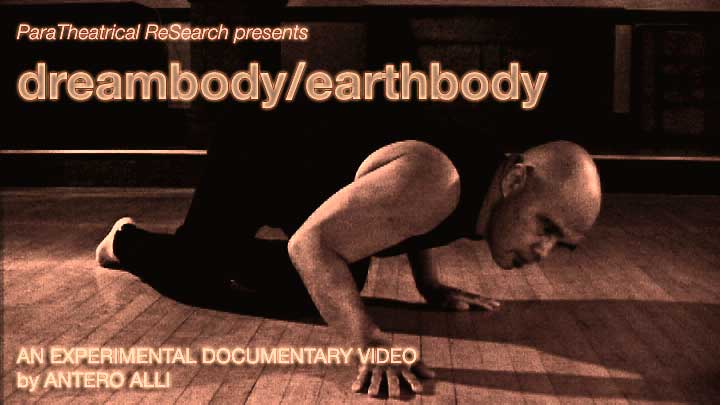 xx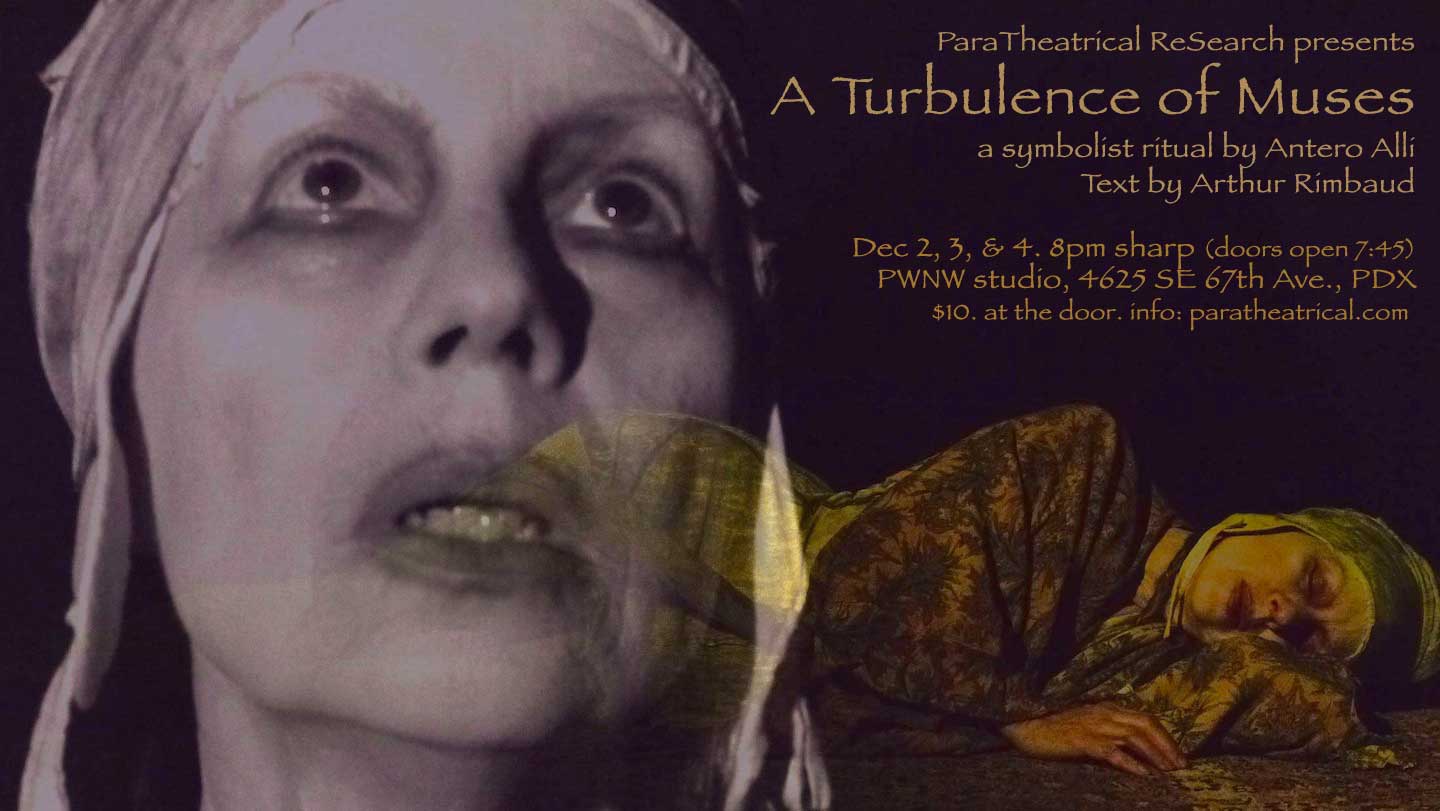 "dreambody/earthbody" and "A Turbulence of Muses"

"dreambody/earthbody" (2012; 78 min.) experimental documentary
Seven individuals prepare and execute a ritual choreography of
three to five movements recalled from their nocturnal dreams.
Created over seven weeks at Finnish Kaleva Hall in Berkeley CA

"A Turbulence of Muses" (2016; 40 min.) performance document
A symbolist ritual of eight players representing diverse aspects of
one entity, the poet Arthur Rimbaud, undergoing a systematic
derangement of all the senses towards the creation of poetry.
Performed over three nights at PWNW, Portland OR



---